Islamic fintechs are on the rise — but how viable is this tailored offering?
Islamic finance is 'going digital' to better serve the world's 1.8bn Muslims. Still, it's uncertain if religious fintechs can attract a critical mass, and compete with their European secular peers.
Fintech is a crowded space. But a new subgenre is emerging to attract the world's 1.8bn Muslims with a Shariah-compliant alternative.
Young Muslims want in on Europe's fintech scene. Their pitch is that Muslims, who make up 20% of the world's population, have been underserved not only by traditional banks, but also by modern fintechs.
Shariah law forbids Muslims from earning or paying interest, engaging in "unequal transactions" or supporting "unethical" investments. Most European financial institutions therefore do not cater for halal (permissible) trading, savings, insurance or mortgages, and brick-and-mortar Islamic banks like UK-based Al Rayan have been slow to catch up.
The new ecosystem includes Islamic online wealth managers like Wahed and streams of Islamic mobile-first banks, including the UK's Niyah and Germany's Insha. The banks guarantee users that their assets won't be invested in so-called "dirty industries", including arms, tobacco, alcohol, betting, porn or pork, speaking to a wider trend of alternative investment needs.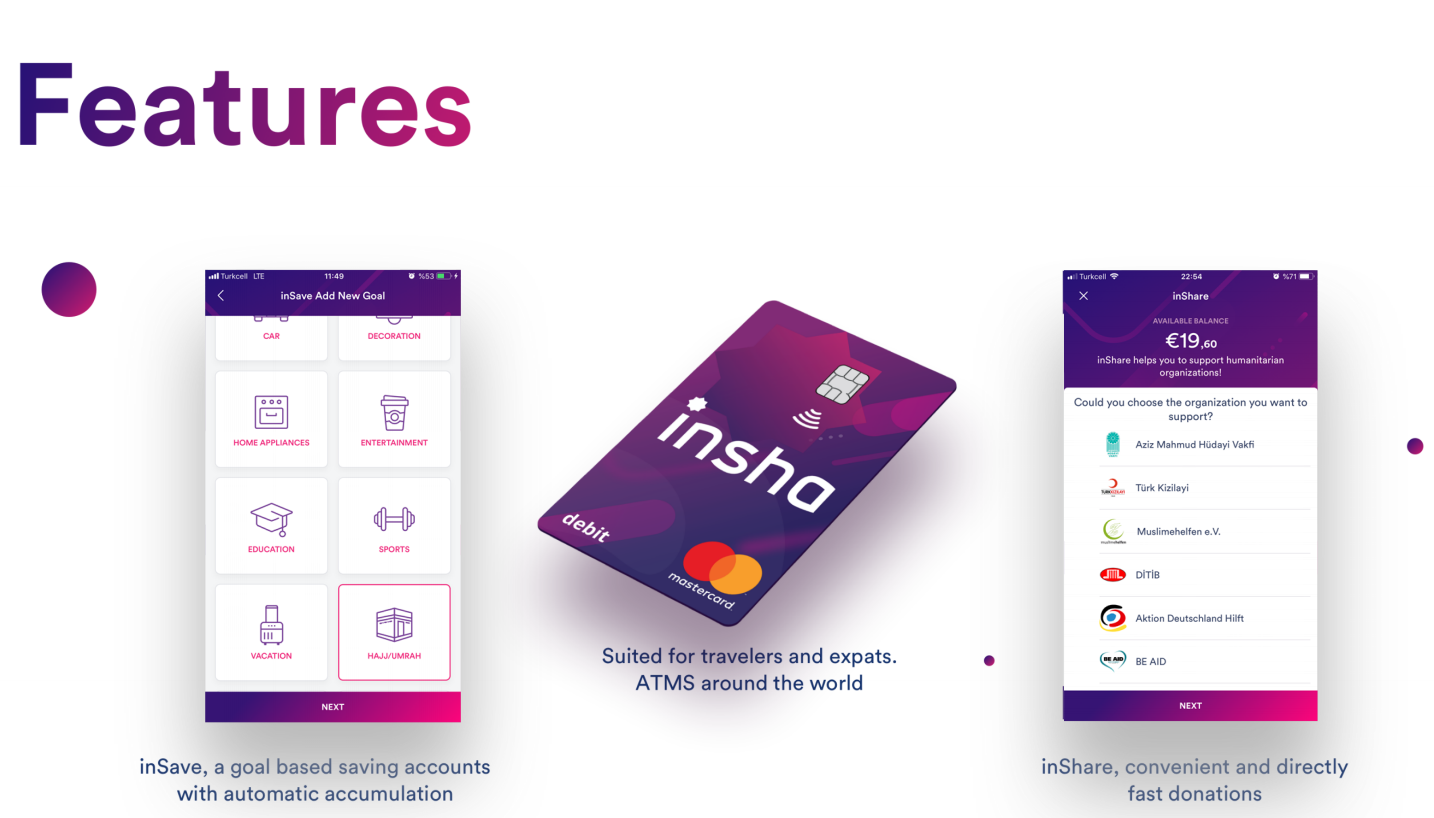 Over the last few months Insha has onboarded 12,000 users in Germany; aiming to have 1m across Europe by the end of 2023, the company told Sifted. In particular, it's hoping to draw in Turkish-born Muslims in Europe with its trilingual offering, along with those broadly interested in ethical banking. Crucially, Insha also plans to make speedy returns by offering mortgages immediately (supported by its partner bank).
Investment buzz
Capital has slowly been trickling into a growing ecosystem of Islamic fintechs. European startups focused on Shariah finance have raised millions of pounds in the last five years, with Insha also looking to close a ~€10m round this quarter.
In particular, London venture capital fund Hambro Perks is looking to invest heavily in the Islamic economy in the Middle East and North Africa, having previously invested in Muslim dating app Muzmatch. Meanwhile, Founders Factory has invested in Qardus, a UK startup gearing up to be a Shariah-compliant version of peer-to-peer lender Funding Circle.