Inclusive and sustainable development looks beyond growth in gross domestic product and can strengthen nations for generations. However, rising income inequality has impeded social mobility, increased social tensions, and undermined effective governance in many countries.
We are firmly committed to our twin goals of helping to reduce the number of people living in extreme poverty, and to promoting shared prosperity, particularly among the bottom 40 per cent of the population.
Investments in infrastructure are essential for meeting both goals. Whether by connecting farmers to markets or by providing families with electricity and clean water, infrastructure investments can transform lives for the better. However, analysts estimate that developing countries will need to invest US$1.7 trillion annually in infrastructure just to maintain their rate of growth, while actual investment pledged each year falls far short, at closer to US$880 billion.
City sukuk opens door to more Islamic finance in Hong Kong
To close this huge infrastructure gap, we need more options for investment financing. It would be better yet if these options adhered to our principles of sustainable development, particularly given the spectre of climate change. A tall order, but not impossible.
Recently, with support from the World Bank, Malaysia launched a new initiative that addresses both these principles: financing sustainable, climate-resilient growth.
When Islamic finance shot to prominence in 2008, performing well even during the global downturn, the investment community started taking notice. Though representing a tiny portion of the global financial market, growth of Islamic finance has been rapid. By 2015, the industry had surpassed US$1.88 trillion in size and its banking assets had doubled in merely four years.
Islamic finance: what is it, what can it achieve?
Islamic finance may just provide that extra helping hand to deliver more infrastructure to emerging markets and developing economies.
Central to the premise is the sukuk, a bond that generates returns to investors without infringing Islamic sharia principles, which prohibits the payment of interest.
Given that the Islamic capital market is still relatively small, sovereign and quasi-sovereign sukuk can be used to finance infrastructure projects that can facilitate further inflows of private capital. Project-specific sukuk, instead of general-purpose sukuk, may be particularly helpful in bolstering infrastructure financing.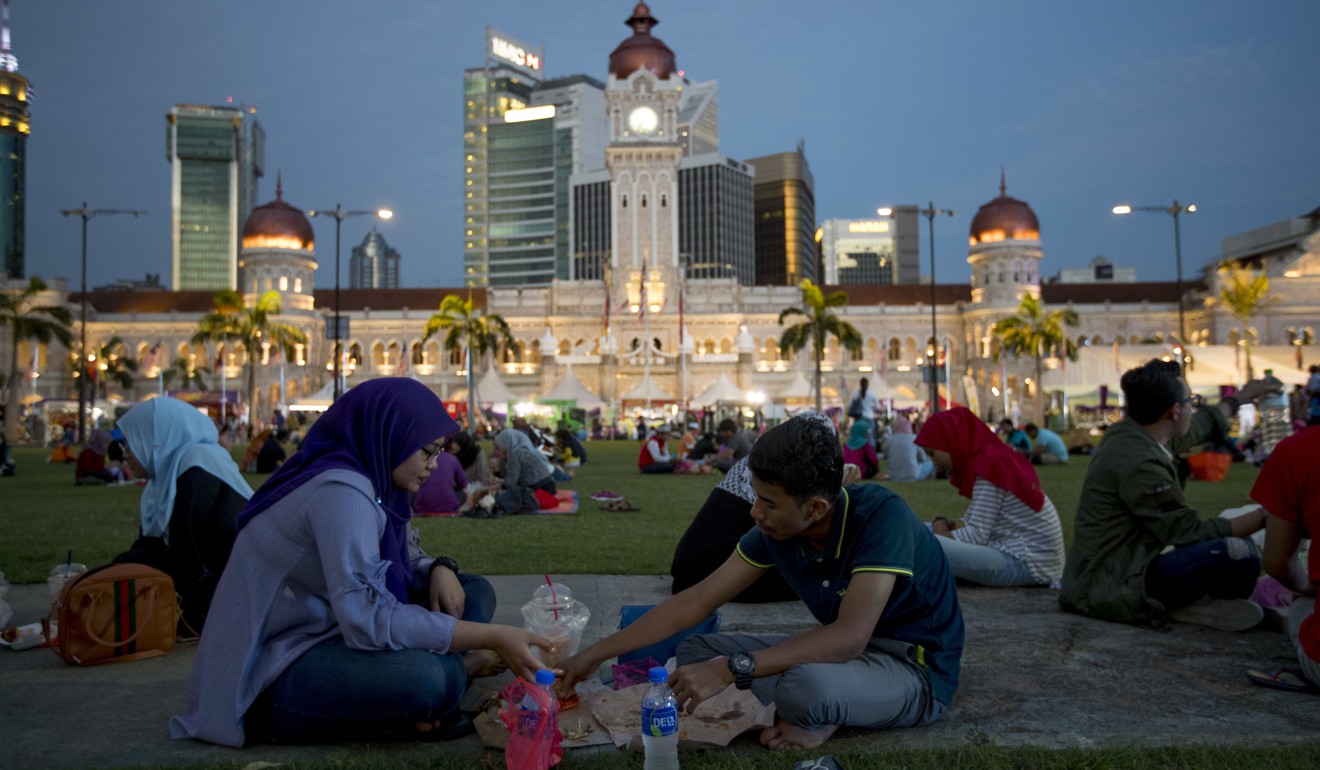 Another development pioneered by the World Bank Group – "green bonds" – is also making headway. Since 2008, we have issued US$10 billion in bonds through our green bond programme for climate-sensitive investments, which has brought greater transparency and clarity to issuers and investors by participating in the crafting of the "green bond principles" (voluntary guidelines framing the issuance of green bonds) and by setting best market practice for reporting on the use of proceeds. New issuances in the global market are expected to exceed US$120 billion this year.
Enter Malaysia, with its innovative "green sukuk" initiative, which will channel sukuk for climate-friendly investments, thus helping close the gap for both infrastructure and green finance.
Malaysia is already a global leader in leveraging Islamic finance for infrastructure development, issuing more than 60 per cent of the world's infrastructure sukuk. Now, the country's regulators are taking one step further and using investments to achieve a public good.
Launched this July with the issuance by a Malaysian company of 250 million ringgit (HK$464 million) in bonds to finance a 50-megawatt solar power plant, the "green sukuk" is a bold new tool for development.
Hong Kong government sells second Islamic sukuk bond to raise US$1.1 billion
The framework underlying this instrument is the result of collaboration between the Securities Commission of Malaysia, the Malaysian Central Bank and the World Bank Group.
The "green sukuk" is one of various corporate fixed-income securities of this type coming out of Malaysia. We hope that many similar issuances will follow, in Malaysia and other countries, and that innovative green financing becomes the norm, not the exception.
This development would take us one step closer towards our goal of sustainable and inclusive growth.
Victoria Kwakwa is World Bank regional vice-president for East Asia and Pacific
Copyright reserved 2017 – South China Morning Post
https://goo.gl/ae1UKc